Celebrity Couples With Huge Age Gaps
There are many traits and qualities that people desire their future partners would have, it may be related to their socioeconomic status, religious affiliation, or their life's goals. We can't help but set these expectations because for us, this is a way to ensure that the relationship remains harmonious and long lasting. These favorite celebs of ours sure have similar expectations, except for one – age, which does not seem to matter to them. Yes, these Hollywood A-listers are announced to the entire world that in love, age is just a number.
Here are some celeb couples who we didn't know had such a huge age difference between them!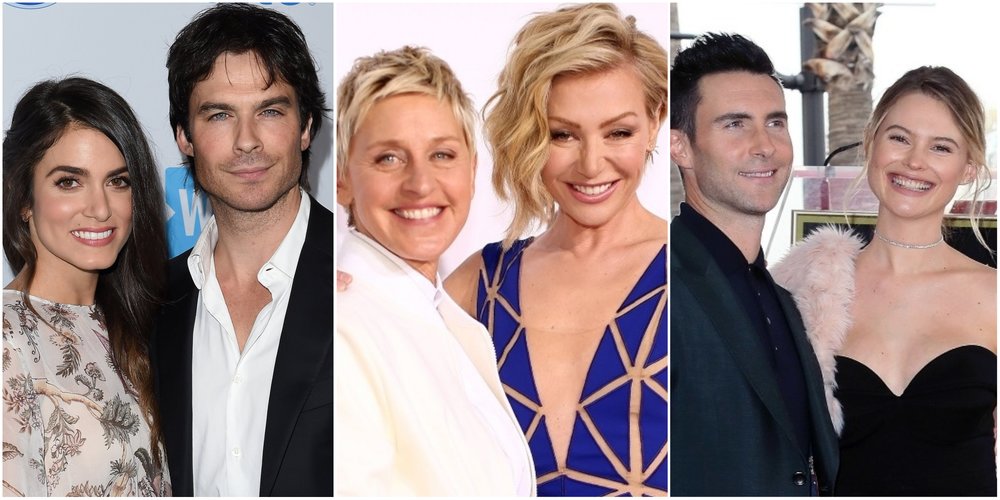 George and Amal Clooney, 14 Years

George Clooney is most famous for his major role in the remake of Batman and Robin in 1997.  His wife, Amal Alamuddin, on the other hand, maintained a very productive life in the field of law and is a famous name in international and human rights law. The two met in 2013 at a charity event and one year after that, the two got married and had twins. The 14-year age gap doesn't bother these two couples. Well, with a face like George, who would even think that he is 56 years old? He still looks dashing even without the help of cosmetic surgery. A lawyer and a movie star… isn't that a match made in heaven?
Patrick Stewart and Sunny Ozell, 38 years

X-Men may be hard to think about without Professor Charles Xavier, a role made famous by actor Patrick Stewart. What may be harder to grasp is his marriage with singer and songwriter Sunny Ozell. Patrick had previous marriages before meeting Sunny, who he started dating in 2008. The two eventually married in 2013 and have a happy life together, probably living it up in their grand many real estates and a huge bank account to boot!
Kris Jenner and Corey Gamble, 25 years

Despite all the rumors surrounding their relationship and the questions asked whether the two will get married, Kris has made it clear that she has no intentions of tying the knot with the road manager of SB Projects. After the reveal of Kris' relationship with Corey in an episode of Keeping Up With The Kardashians, the internet blew up with comments regarding the 25-year gap between the two. Do you think Corey will be welcomed by the Kardashian-Jenner suitors a their step dad? There's only one way to find out and it invoves the exchange of wedding rings.