Simon And His Camera Are Saving Lives… In The Cutest Possible Way
Beauty is in the eye of the beholder, and Simon Dell saw beauty in the most unexpected place: a small family of mice that were living in his backyard. While most people would either ignore or get rid of the little rodents, Dell discovered the inspiration to build what can only be the first mouse village in the world!
Now, Dell's backyard is causing a sensation on the internet. You don't even need to like mice to fall for the lovable pictures that Simon takes every other week. You don't believe us? Just continue reading to find more about this inspirational story.
There Are Dangers Lurking in the Garden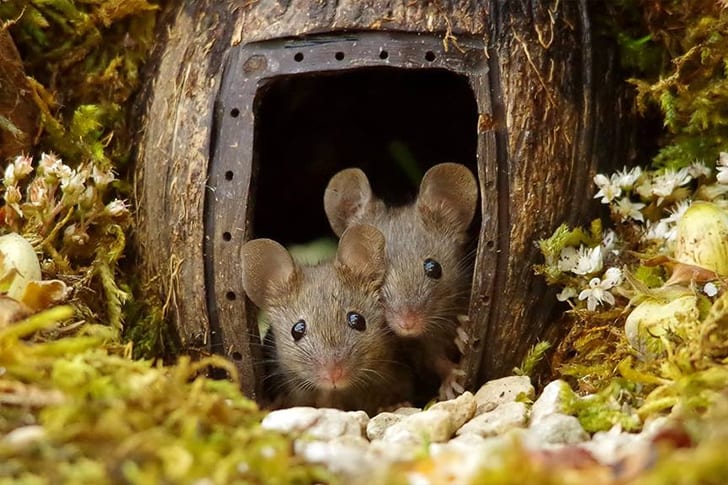 Behind the glamorous world of cute animal pictures, there are dangers lurking and waiting to attack. Simon Dell is a photographer with a deep love for nature who was worried about the little rodents running around in his backyard. Knowing that the mice were vulnerable to the neighboring cats, Simon took measures and started a project that was meant to ensure their safety.
He worked harder than most of us would in order to save some rodents' life, but was he successful? Can a man's determination prove enough to keep these little animals safe from threats like predators or the cold winter season?