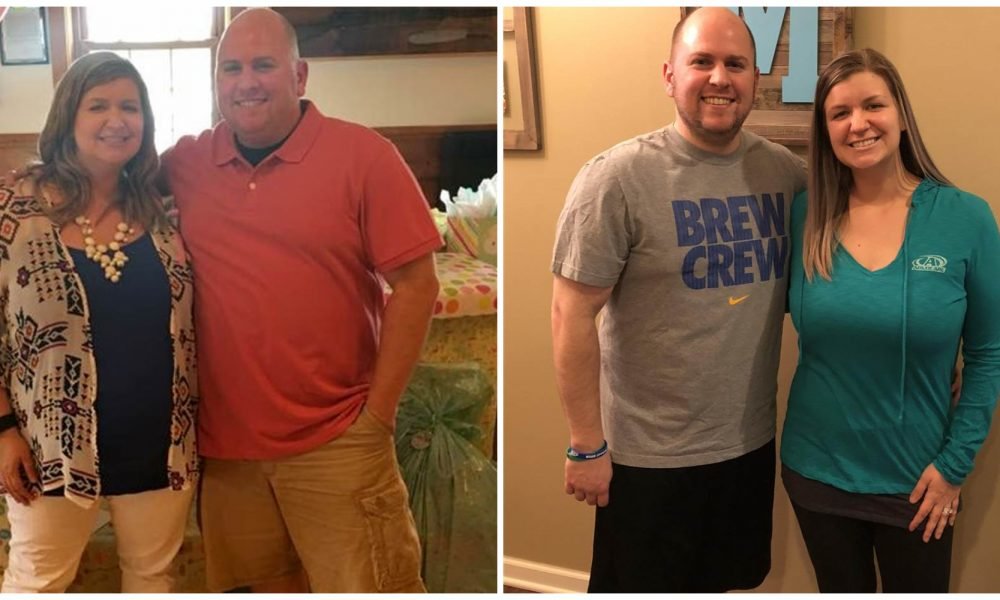 This Couple Motivated Each Other and Lost More than 100 lbs in Less than a Year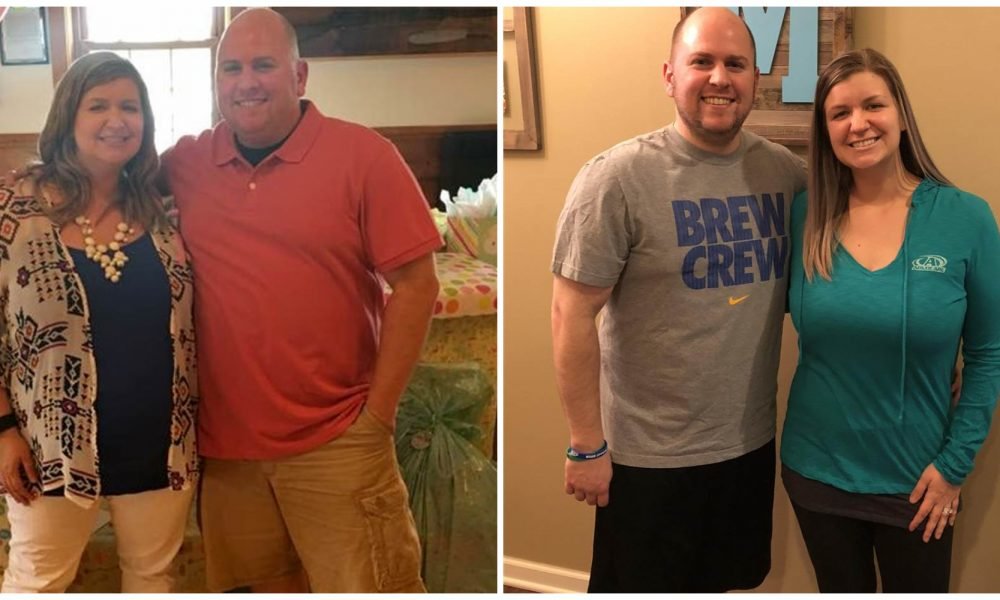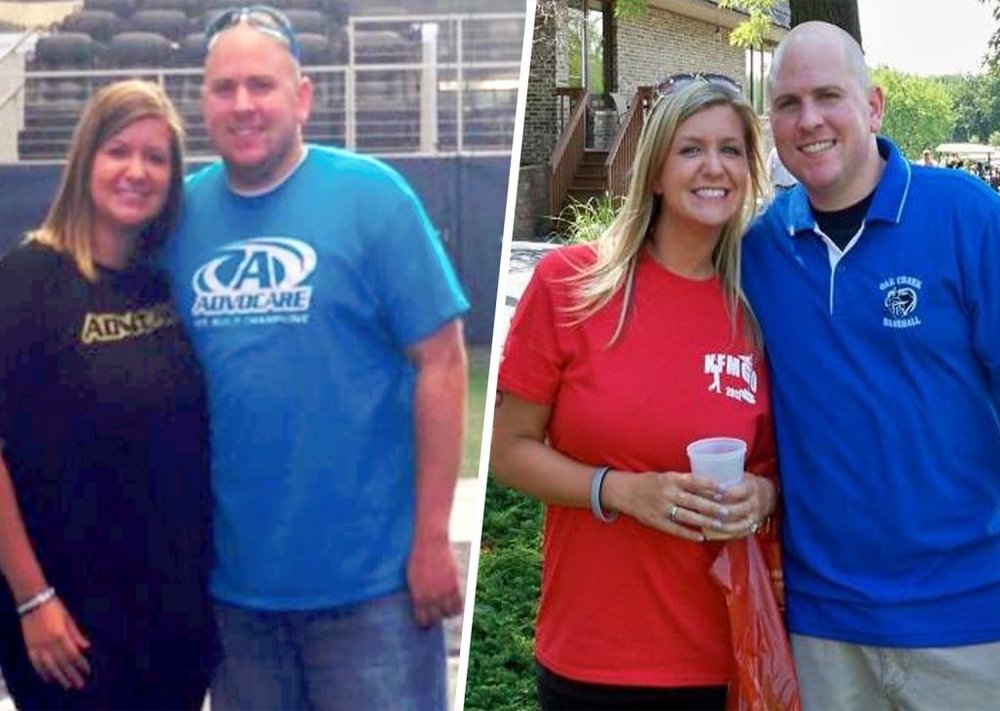 Before
Mike and Kelly Magnarini
got married in the year 2012, they were at their healthiest, because they decided to lose weight as preparation for their upcoming wedding day.  Back then, the couple looked their best and was at their fittest shape, with Mike weighing in at 200 lbs, while Kelly was at 130 lbs.  But just like any other normal couple, they faced many different circumstances that eventually led to weight gain.
IS IT NORMAL FOR NEWLY MARRIED COUPLES TO GAIN WEIGHT?
According to statistics, it is only normal for newly married couples to spend a lot of time together enjoying different things.  But the predominant thing that couples tend to enjoy doing the most together is eating, a precursor to weight gain.  Statistics show that the probability of weight gain is higher in people who are married compared to single individuals.  There was a 2012 study on obesity that showed women in their twenties who are new 'wives' put on an average of 24 lbs during the first five years of their married life; while men of the same age bracket and the same length of married life (of five years), gained 30 lbs. However, couples on the same age groups mentioned but were only living together for the same duration of five years, did not put on the weight when compared to married couples.
WHAT LED TO MIKE AND KELLY'S WEIGHT GAIN
Some newly married couples want to enjoy each other's company first before expanding their brood, but not for Mike and Kelly.  The two immediately wanted to have a family, so the couple tried to get pregnant early on. Unfortunately, though, Kelly had a hard time getting pregnant, so the couple turned to the assistance of fertility treatments.  The stress brought about by trying hard to make a baby but failing, along with hormones, triggered Kelly's weight gain, and Mike followed the same path. According to Kelly, the weight just kept on adding and adding in the span of four years.
When Kelly was 30 years old, and after several rounds of getting fertility treatments, she finally got pregnant with twins.  She gave birth on July 2016 through a cesarean section.  Because of some minor complications, the couple's twin babies needed to be left behind by the hospital for monitoring.  During the two weeks that their twins stayed in the hospital, the couple resorted to eating unhealthy fast foods and vending machine junk food snacks.   Because the couple's main concern was for their twins to get well so they can bring them home already, and for Kelly to recover from her operation, they took for granted how unhealthy they were getting.
Being new parents is no easy matter, and in Mike and Kelly's case, they did not have one infant to care for, but two!  So, with chaotic schedule to face, they did not notice how they both climbed up to 219 lbs (Kelly) and 295 lbs (Mike) respectively.  Then in March 2017, just a few months shy of their twins turning a year older, Mike and Kelly decided to lose weight.  According to Kelly, they were both unhappy with their weight gain.  She could no longer wear her old clothes, and even after several months of giving birth, she was still wearing her maternity clothes. Mike, on the other hand, felt exhausted most of the time and noticed how they have lost their old lively selves.
HOW THEY LOST THE WEIGHT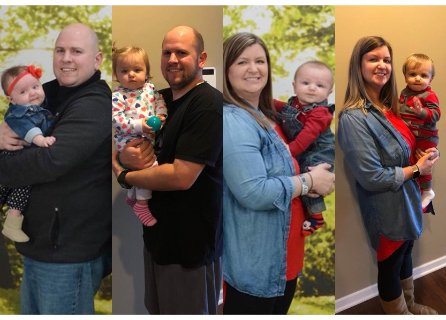 The first thing that Mike and Kelly assessed was their diet.  The couple shared that they decided to eliminate unhealthy foods from their diet, including fast food and readymade meals, soda, and other junk foods.  Their new diet included healthier additions, such as lean chicken and turkey meats as their main protein sources, and vegetables and fruits.  Mike emphasized that changing their diet was the necessary first step they had to take.  Amazingly, the couple's diet change brought about many healthy developments, including better sleep, added energy, no more bloating, but most of all, Mike lost 58 lbs, while Kelly shed 57 lbs.
Along with the diet change, Mike and Kelly added exercises to their everyday routine.  Since they have treadmill machines at their homes, they try to squeeze in some cardio routines in between tending to their twins.  They also do some body weight exercises like push-ups and squats, as well as some weightlifting.   As the Magnarinis shared on the Today Show their amazing weight loss journey, they shared some advices to couples who want to achieve what they have achieved – It is okay to enjoy your favorite foods  but make a healthier version, it is okay to have a cheat day once in a while, and plan your meal.