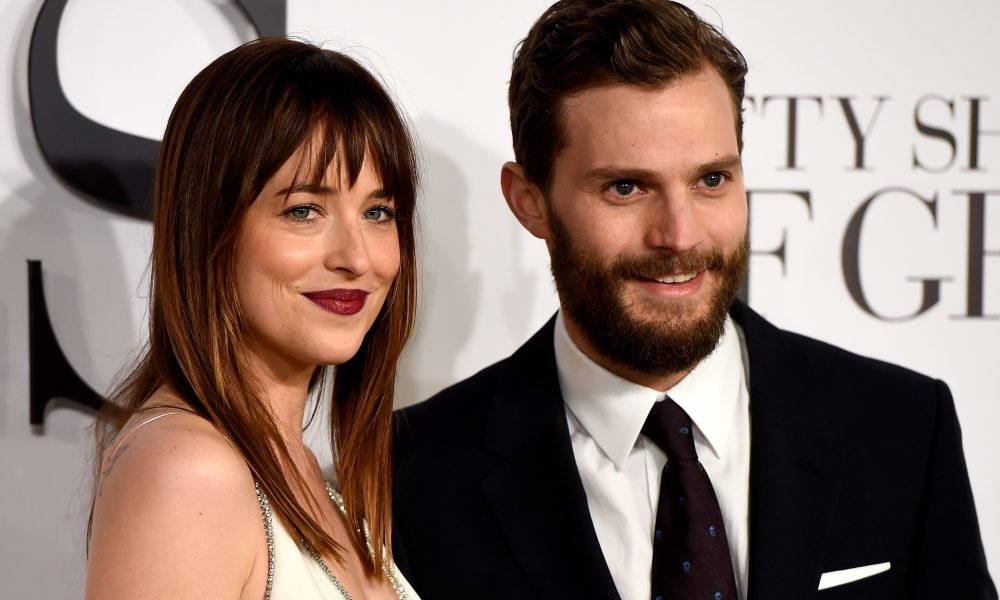 Dakota Johnson Stuns in Different Shades of Lipstick at The Fifty Shades Freed Premiere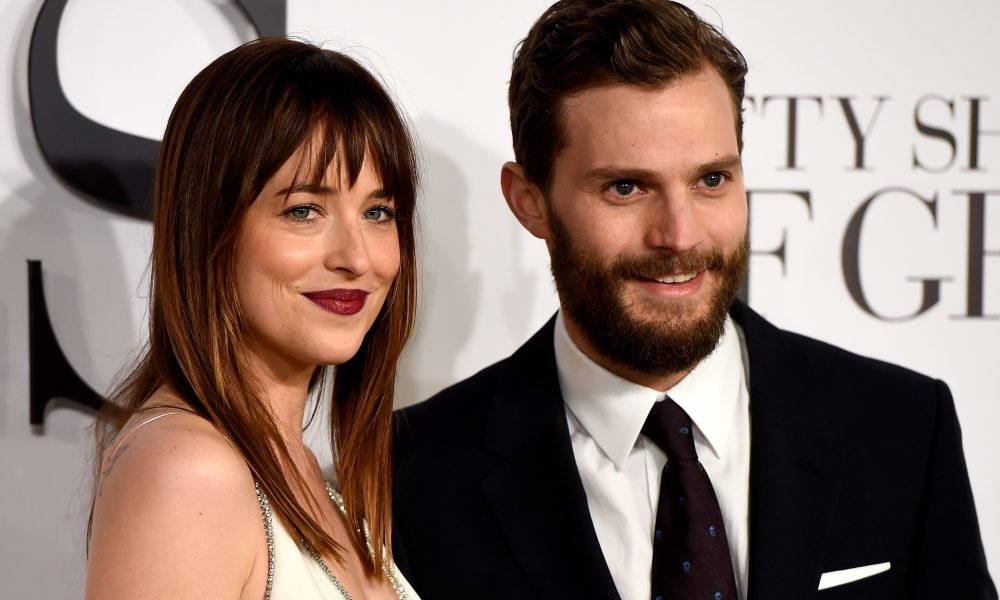 It is that time of the year again, the final installment of the Fifty Shades movie series is about to come out, and we can see the two lead stars Dakota Johnson and Jamie Dornan strutting on the red carpet premiere nights of their movie in different countries.  We must admit – Dakota Johnson is stealing the limelight with her gorgeous natural looks.  And we cannot help but love the shades of lipsticks that she totally rocked wearing on the red carpet!
THAT CHERRY LIP TINT LOOKS YUM!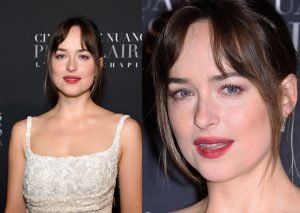 Let us first take a look at Dakota's Fifty Shades Freed premiere look from Paris.  The actress stuns with a really fresh look with the combination of deep berry eye shadow and cherry lips.  Although the shadow used on her was dusty lilac, celebrity makeup artist Kate Lee blended it so that the effect was a wash out look, like the shadow is barely even there.  To match the muted effect of her eye shadow, Lee used a cherry color lip stain on the actress' lips.  What is great about the Dakota's lips is that instead of a full on color application, Lee chose to apply it like a stain, even extending it beyond the lips of the Fifty Shade's Freed star making it look smudged.  The look was topped off by a simple and loose ponytail so that the main focus of Dakota's entire look will be her makeup.
TELL US YOUR SECRET…
When Lee posted Dakota's photo on Instagram, celebrity hair stylist Mark Townsend (who did the actress' hairstyle for the premiere) commented saying that the cherry tinted lip of the actress is "everything", and ended his comment with the hashtag 'cherrybomb'.  The Instagram community raved about Dakota's lips, most women commenting that they want to copy it.
Even when bombarded with multiple questions asking for the brand and exact shade of the cherry tinted lipstick, Kate Lee chose to not disclose it and her other secrets for Dakota's looks.
Copy Dakota's Look:  Take one of your favorite red lipstick, such as Chanel Rouge Allure Luminous Satin Lip Colour in Pirate, apply it like you normally would on your lips.  Get the smudged and stained effect by blotting your lipstick off with a tissue and blend the edges carefully using your fingers.
And SHE DID IT AGAIN!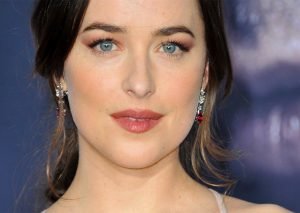 When you just begin to think Dakota has pulled off her best talked about look, she rocked the red carpet premiere once again!  Although this time the focus was supposed to be on her breathtaking Valentino gown, beauty enthusiasts and fans could not help but be dazzled by her monochromatic makeup.  Instead of her staple red lips, Dakota sported a nude lipstick this time.  Another highlight for the night is the hairstyle masterpiece by Mark Townsend.
We expected Dakota Johnson to put her best foot forward on the red carpet of the Fifty Shades Darker premiere, and boy, did she deliver! The actress sported an up 'do which seemed quite simple from the sides – a standard braid, but looked entirely different when she turned her head away. It was fair to say that she stole the spotlight away from her co-star Jamie Dornan that night.
MAKE-UP IS NOT THE ONLY REASON WHY SHE GLOWS!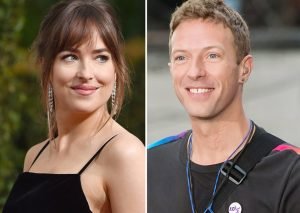 There is a different glow with the Dakota recently, and it may not be solely attributed to the make-up skills of Kate Lee.  The actress is rumored to be dating Coldplay's front man (and Gwyneth Paltrow's ex-husband) Chris Martin.  They have been photographed together several times, and the sweetest of them was when they were walking along the beach and stopped to hug each other.
As for a special beauty regimen and make-up tricks, Dakota shared to Glamour Magazine that she picked up a few tricks from her grandmother actress Tippi Hedren.  According to the actress, her grandmother once saw her putting on mascara, and suggested she place her mirror down lower and put on her mascara while looking downward.  It is the best way to provide mascara coverage to the lashes as recommended by Tippi.  Dakota also specified that she has no special skin regimen, she just washes her face, puts on some moisturizer, and on days she goes out she puts on sunscreen.
More inBeauty & Cosmetics