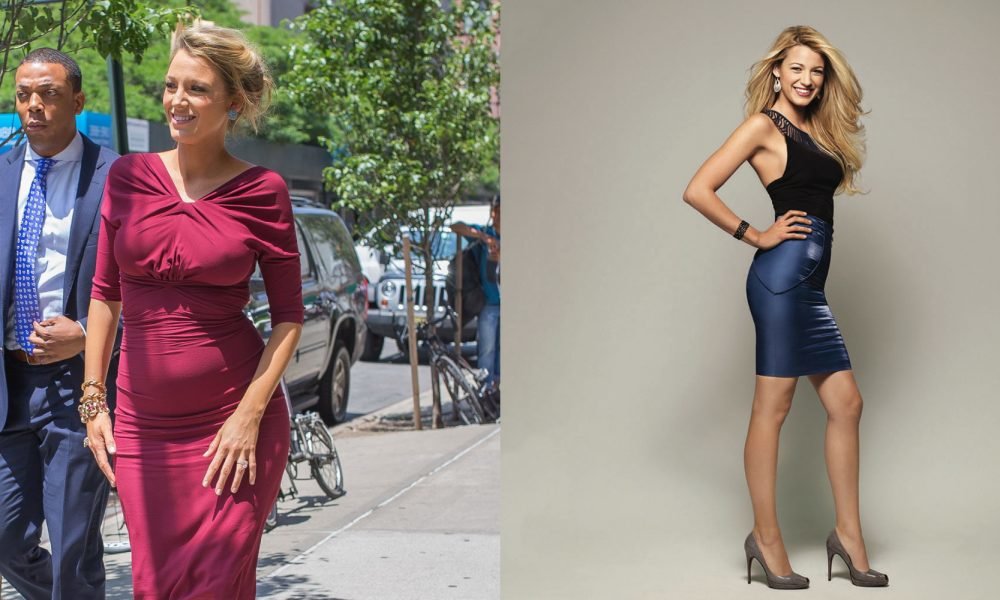 Blake Lively Proudly Shows-off Post Baby Body and it Looks Great!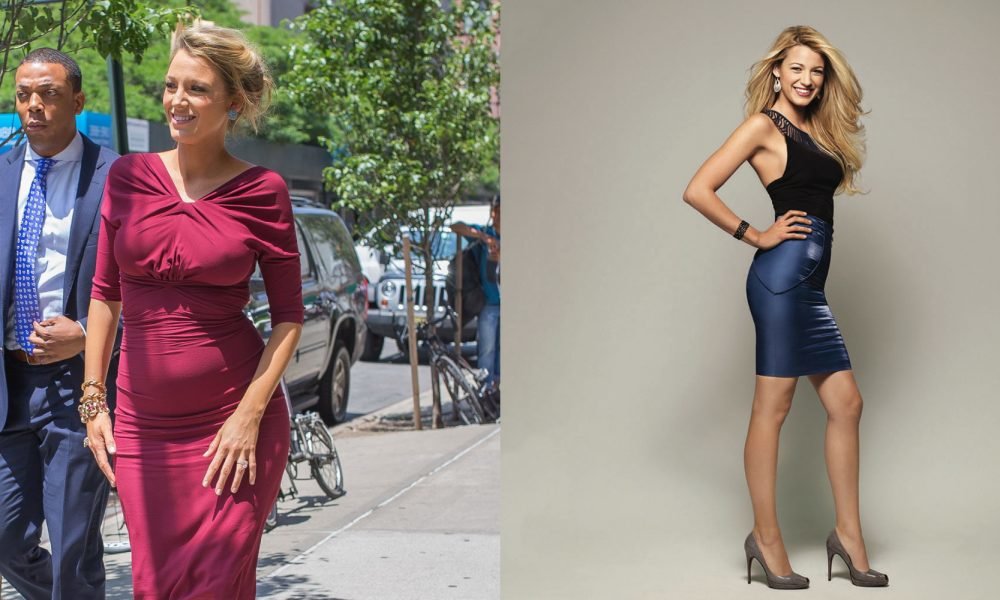 How else can Blake Lively tell the world that she lost the 61 lbs she gained during pregnancy but through a funny post on Instagram?  The actress jokingly said on her post that one apparently cannot lose the weight gained during pregnancy by scrolling through photos of models on Instagram while wondering why one does not look like them.  She continued by thanking her trainer Don Salandino for making her work doubly hard for the body she has now.  Blake mentioned she is feeling very proud.
Don is a celebrity trainer who can also called a 'superhero trainer', as he trains celebrities like Scarlett Johansson, Hugh Jackman, and (Blake's husband) Ryan Reynolds – all of whom have appeared in superhero films!
A HAND INJURY Couldn't STOP HER
It seems like Blake is one tough chick!  Just last December the actress got injured on set at Dublin, Ireland, while performing a stunt for her film, The Rhythm Section opposite Judd Law (directed by Reed Morano and is set to be released in March 2019).  Her injury needed not one, but two surgeries!  The shooting of the spy thriller was delayed on two occasions; first was when Lively's first hand surgery took place, and again when a second surgery was performed as apparently the first procedure was not successful, plus a period of rest for the actress to recuperate.  She is said to be fine now and has even returned to sweating it out at the gym with Salandino, but according to Hollywood insiders filming of the movie is set to resume only by June of this year. Her hand injury may have delayed the filming of her film, but it sure did not delay achieving her goal of a more toned body!
A FITTER BODY AFTER TWO KIDS
In recent events and on social media, Blake is seen flaunting a fitter looking body and super- toned abs. Some would say it is easy for her to get back into shape since she has always had a great body, but this proud Mama has two kids!  It is usually the case for many women that after giving birth to children and as they age, they find it harder and harder to lose weight.  It may look easy, but from Lively's own post, it is obvious that it took a lot of effort from her end to have the toned body she has now.
Blake Lively is married to hunk actor Ryan Reynolds; they first met on the set of their film The Green Lantern (2010), but did not really hit it off and instead became friends.  One night the two decided to double date, Blake was with another guy while Ryan is accompanied by a different woman.  For some reason, their attentions were on each other instead of their dates, and the rest, as they say, is history.  The couple began dating and got married in South Carolina on September 9, 2012.
Lively gave birth to the couple's first child, a daughter named James, in January 2015.  Eight months after giving birth, she was on set filming The Shallows, looking as if she was not just pregnant some time ago. It was also Salandino who was responsible for making Lively look great in a bathing suit.
On one interview Lively made during the promotion of The Shallows, she said that it bothers her that society has a certain expectations for young mothers, especially celebrities, to get back to their pre-baby bodies pretty quickly.  She even called the thought quite silly.  When she gave birth to her first child, she said she had to adjust to her new body physique but embraced it instantly.  Although it is not the same body as she had before she had a kid, she learned to love it.  The actress said at that time that she has never been that fit her entire life.  Well, our best guess is that she'll say the same thing today, it just looks like she is going to break her record by being in her best shape yet after her second child.