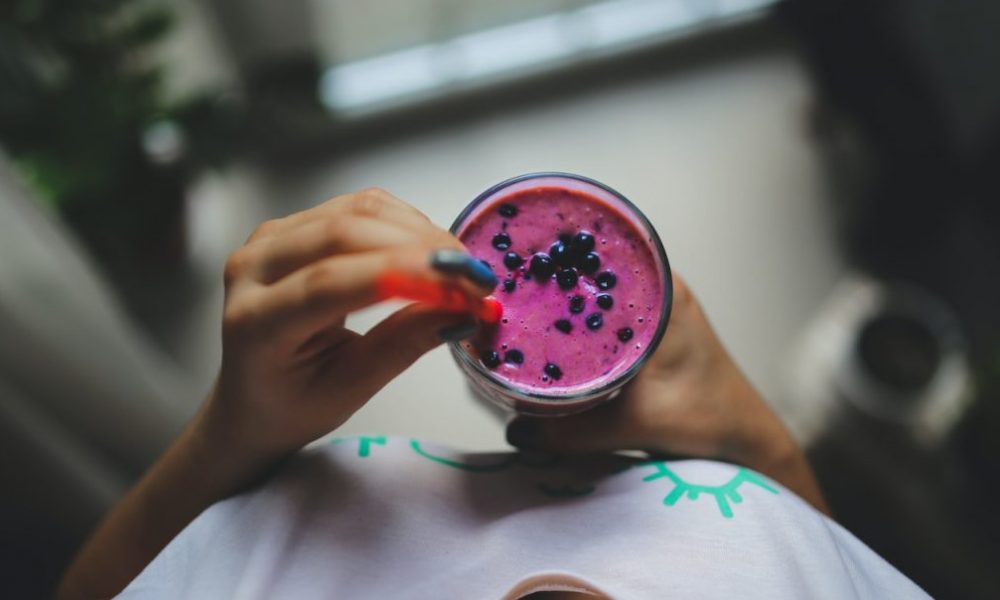 Healthy Smoothie Recipes to Keep You Filled and Energized Throughout the Day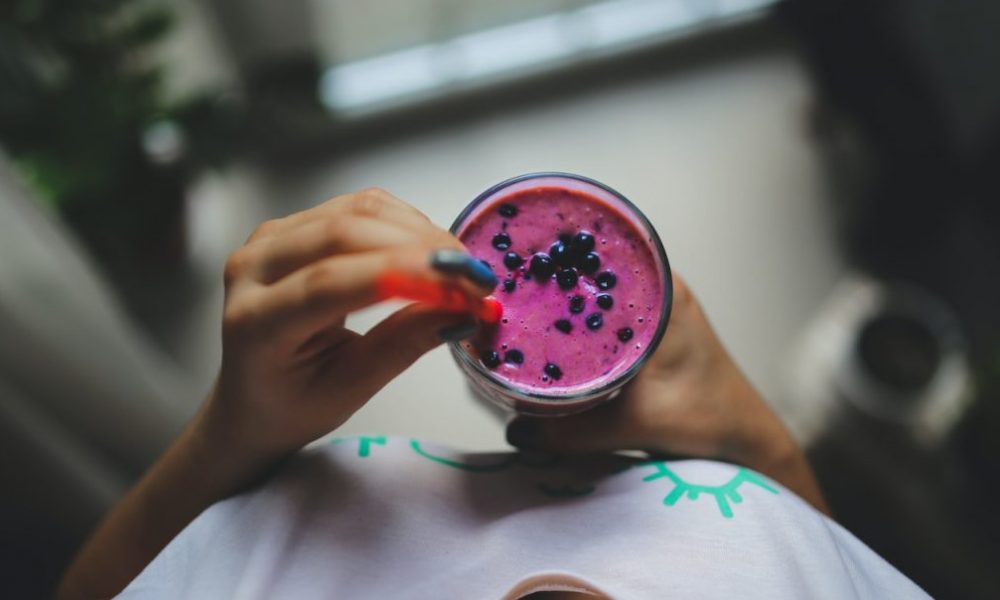 Smoothies are known to be the go-to staple for extremely health-conscious people. Since they are filled with rich ingredients in healthy nutrients, you get to start your day off on a healthy note.
On top of that, they taste amazingly good, are incredibly easy to make, ready within seconds, and are packed with veggies and fruits. Although not every smoothie is made in the same way, many smoothie restaurants and stores sell them weighted with extra unnecessary amounts of calories and sugar- and nobody wants that.
Here are some healthy, and not to mention, delicious smoothies with the proper balance of nutrients to keep your body happy.
1. Banana-Blueberry-Soy Smoothie
Blueberries give this smoothie an extremely rich and refreshing flavor. This drink is also packed with the creaminess of a potassium-rich and vanilla banana, for a little bit of sweetness.
Preparation: All you have to do is mix 1 ¼ cups of light soy milk with ½ frozen banana, ½ a cup of blueberries, and a teaspoon of pure vanilla extract. Please put it in the blender for about 20 to 30 seconds or until it's smooth.
Nutrition: 3g protein, 5g fat, 25g carbs, 125 calories.
2. Pineapple Passion Smoothie
The thickness of this smoothie recipe will surely remind you of the goodness of ice-cream. Also, pineapple is a fruit that contains an enzyme called bromelain, which helps break down of protein and may help people who suffer from bloating.
Preparation: Combine a cup of light or low-fat vanilla yogurt, 1 cup of pineapple chunks, and 6 ice cubes. Blend the mixture until smooth.
Nutrition: 3.5g fat, 13g protein, 53.5g carbs, 283 calories.
3. Green Ginger Smoothie
Granny Smith apples and baby spinach are mixed to create this smoothie's dynamic green color- and a killer green smoothie, too if you ask us.
Preparation: Add up 1 well-chopped granny smith apple, 2 cups of baby spinach, ¾ cup of coconut water, 2 tablespoons of hemp seeds, 1 teaspoon of raw honey, ¼ cup of lemon juice, 3 tablespoons minced ginger, and 1 ½ cup of ice cubes. Blend it until smooth and serve another person along with yourself!
Nutrition: 4g fat, 27g carbs, 153 calories.
4. Mocha Protein Shake
This smoothie recipe has the taste of a yummy milkshake. How you ask? The secret ingredient used in it is walnut, which happens to be rich in omega-3 fatty acids and protein.
Preparation: Combine 1 ½ cups of black coffee (made in advance and cooled off), ¼ cup of walnuts, 1 large frozen banana, 1 cup ice cubes, 1 full tablespoon of cocoa powder (unsweetened), and 6 tablespoons of chocolate protein powder.
Nutrition: 11g fat, 22g carbs, 24g protein, 264 calories.
We hope you enjoy trying out these amazingly delicious smoothies!