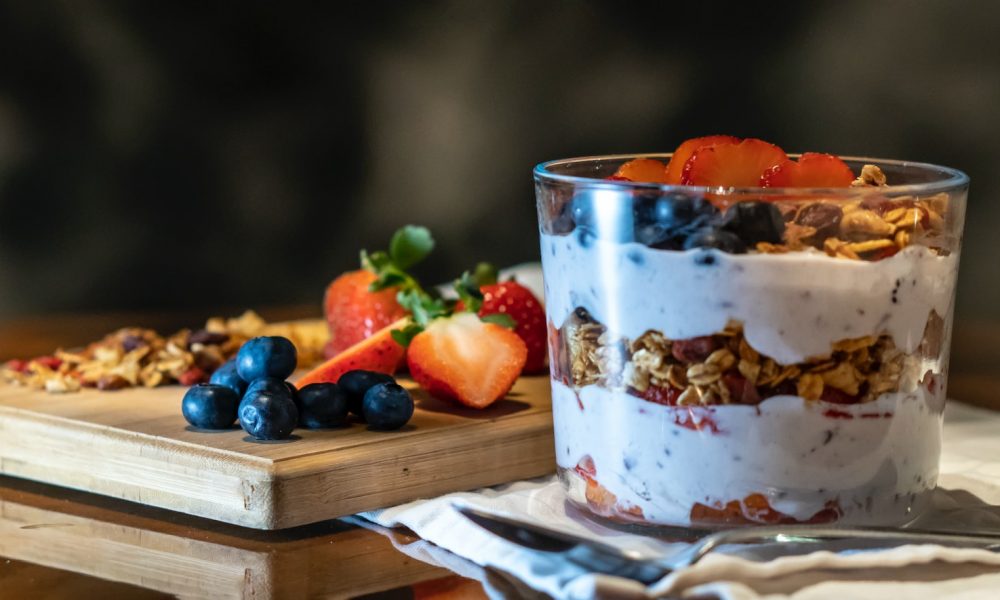 Worried Your Sweet Tooth Just Won't Let You Cut Down Your Sugar Intake? Try These Amazing Dessert Substitutes That Will Surely Satisfy Your Craving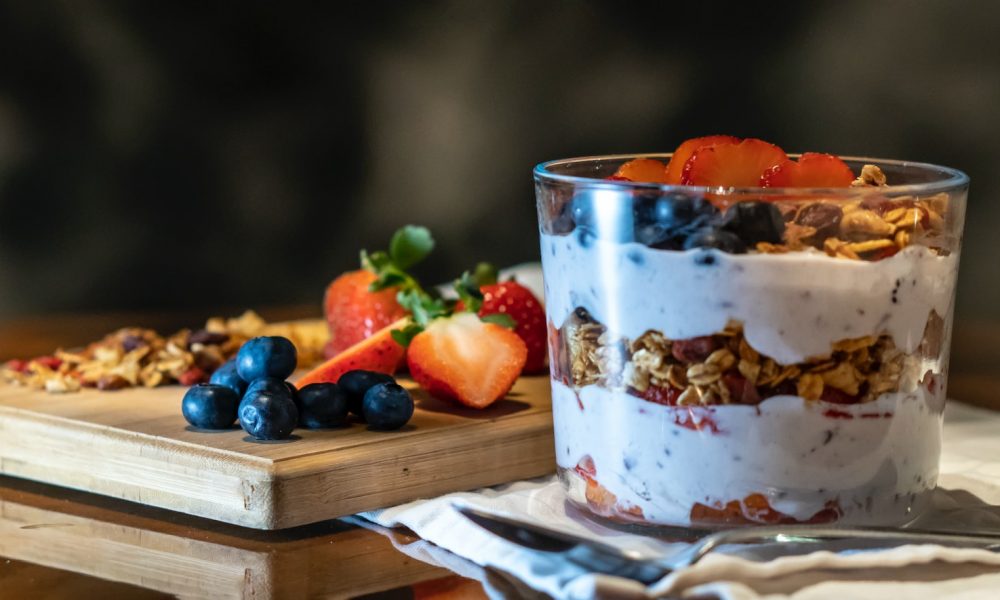 Are you on a mission to avoid sweet treats as much as possible?
If you are trying to limit your sugar intake and are looking for something to soothe your sweet cravings at the same time, we have 5 picks that are sure to keep you out of distress. These recipes are dead simple and require only a handful of ingredients and very less prep time. Most of these suggestions comprise natural sweetness from wholesome ingredients like fruits.
Here are the alternative snack ideas to satisfy your sweet tooth and keep you motivated to continue your no-sugar diet without any cheat desserts.
Lime and Raspberry slush
Raspberry has very less sugar but, it is still sweet enough to be substituted for a dessert. Pair your raspberries with a creamy dip or turn it into a refreshing Italian slush.
All you have to do is blend 12-ounces of frozen raspberry with the juice of one lime, and a few drops of Stevia. Garnish with a few mint leaves and you're good to go with a spoon or a straw, whichever suits you better.
Sweet Potato Shake
Shakes are always refreshing but, if you're on a sugar-free ride, then substituting an ice cream scoop with a wholesome and nutritious sweet potato is the best option. This revitalizing drink, loaded with healthy carbohydrates, would give you a natural creamy shake to devour.
First of all, bake and refrigerate one small sweet potato. Then, in a blender, take one cup of sugarless vanilla almond milk, 1/2 tsp of vanilla essence, 1/2/ tbs allspice powder, and 1 tbsp cashew butter. Add the chilled sweet potato along with a few ice cubes into the blender. Blend the mixture and voila, the drink is ready!
Ginger-Tahini Chocolate
The name might sound a little suspicious but, take our word, it will leave your taste-buds drooling for more. Chocolate can be consumed in a low sugar diet if the cocoa content is higher than 85% as it contains very less sugar and is considered as the pure dark form.
Prepare the Ginger-Tahini mixture by whisking together 2 tbsp of tahini with ½ tsp of ginger paste. Microwave 4 ounces of 85% dark chocolate and spread it on a baking dish lined with a parchment paper. Pour the prepared ginger-tahini mixture on the chocolate and swirl the mixture into the chocolate using a fork. Refrigerate it until the chocolate sets. Cut several bars, eat one, and store the rest.
Strawberry Popsicles with Cinnamon Cashew Milk
Unsalted cashews and cinnamon have zero sugar; still, they make a nice combo for any dessert, while strawberries add color and some natural sweetness to scrumptious sweet treats.
Soak 1 cup of cashews overnight. Drain and blend the cashews with 1tsp cinnamon and 3 cups of cold water until smooth. Add ½ cup of chopped strawberries and pour the mixture equally into the Popsicle mold.  Freeze it and enjoy it when set.
Coconut Granola Parfait
You can also make quick desserts by using the ready-made pro-biotic granolas with a total sugar content of under 5g per serving.
In a bowl or parfait glass, make a layer of some crushed honey almond granola, add chilled and whipped coconut cream, and repeat the layers twice or thrice and you get a perfect crunchy-creamy sundae to gobble on.
You can twist any of the above recipes by adding any fruits of your choice that have low sugar content. For instance, instead of ginger-Tahini, add lemon or orange zest to the chocolate.