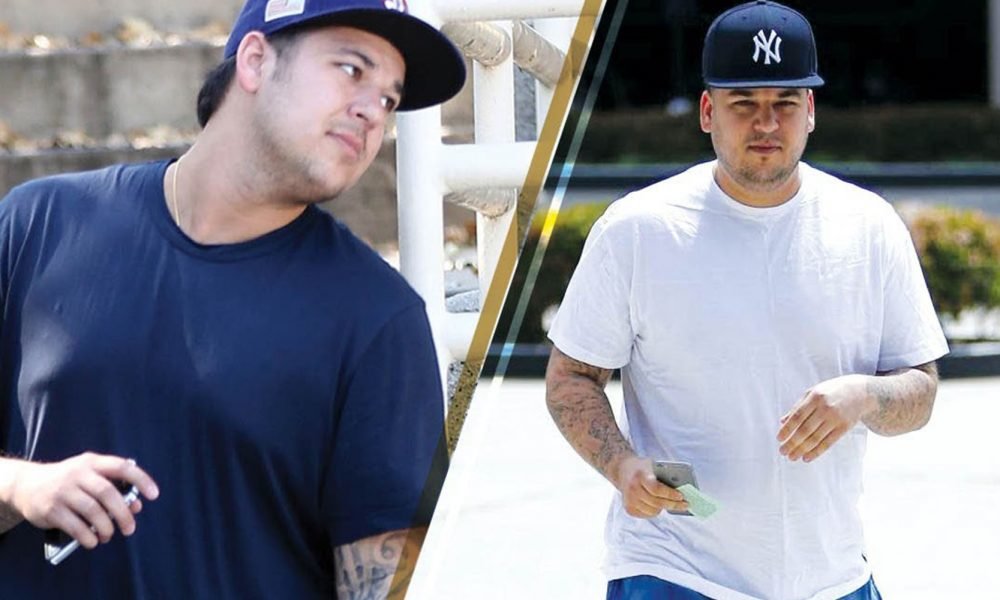 Rob Kardashian Is Intent on Losing Weight After Kanye's Comment About Him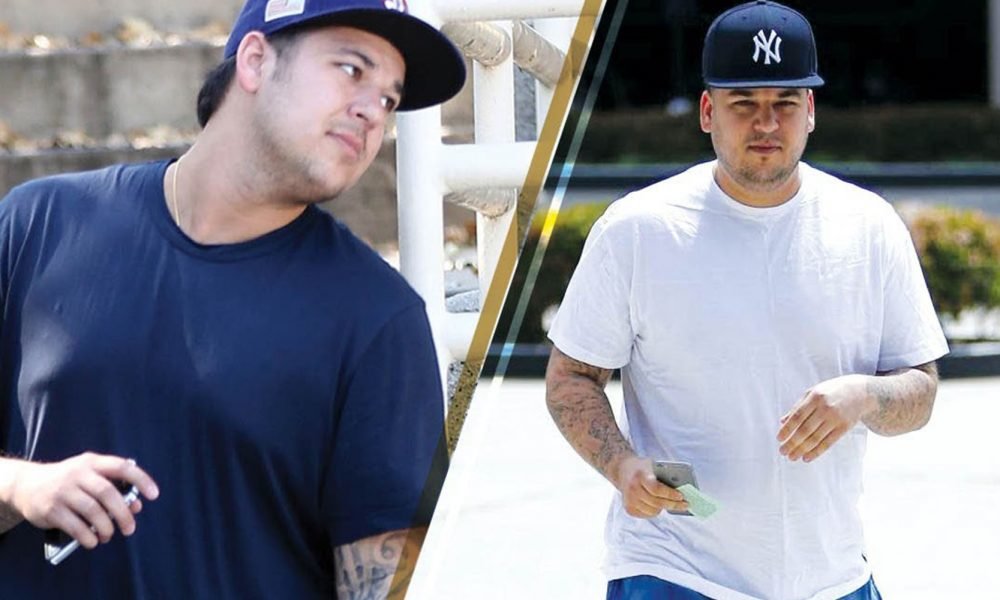 Losing weight can be a tough goal for some people, especially when you face temptation at every turn.  It has been said that to be able to achieve the objective of weight loss, you have to condition your mind first.  How to condition the mind, you ask – well, get motivated by something.  For some, criticism about their weight from other people works.  And it seems this is one of the things that pushed the only male Kardashian clam member, Rob, to finally shed off some unwanted pounds.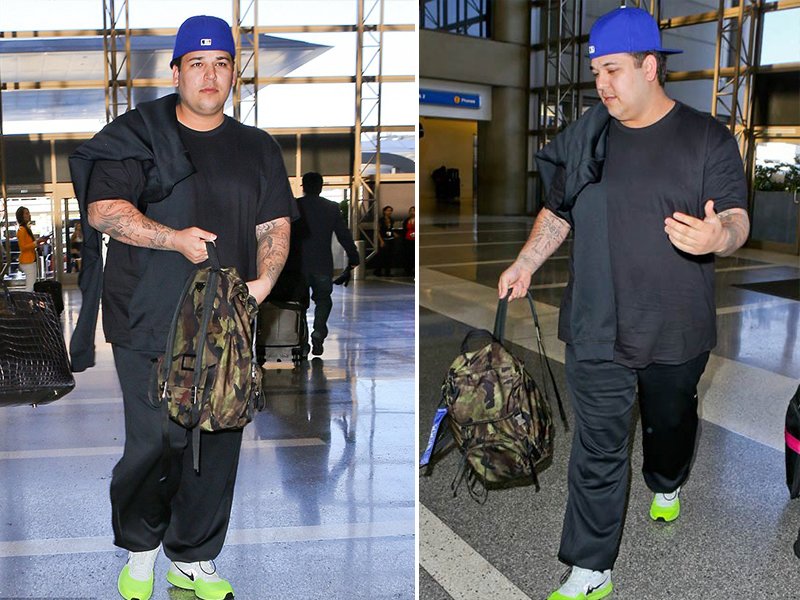 Kanye's Comments
If you are wondering who among the many weight critics of Rob had a huge impact on him, it's none other than his brother-in-law, rapper Kanye West.  West came clean on TMZ live that he had undergone plastic surgery because he wanted to look good for his fans.  The plastic surgery he was referring to, of course, was his liposuction.  And he didn't stop there, he went on to drag in Rob by saying that one of the reasons he chose to have liposuction was avoid being called fat like how they called Rob fat at the time when Kanye was getting married to Rob's sister, Kim.  Now we know one of Kanye West's fears at least – being called fat.
Looking Good, Rob
Obviously affected by his brother in law's comment, Rob posted a throwback photo on Instagram, a picture of him looking really heavy in 2016.  He accompanied the photo with the caption that he does not look like that anymore.  He also inserted hashtags like, #staytuned, #putinwork, #thetransformationiscoming, and the most controversial – #nosurgery.  The #nosurgery hashtag is his way of hitting back at West, in that he's trying to lose weight the old fashion way, not through surgery.  Followers of Rob were quick to show support, some said they cannot wait to see the transformation, another said he looks good either way, and one even said the transformation Rob will experience post weight-loss can be life changing.
How He Gained Weight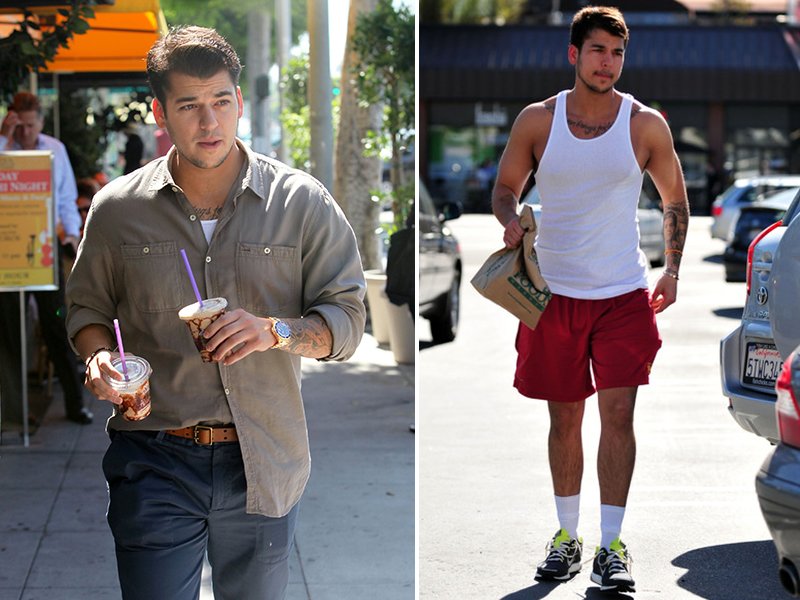 Rob used to be really lean and fit, probably one of the leanest among the Kardashian – Jenner siblings.  However, between the periods of 2014 to 2015, he started gaining weight, a whopping 100 lbs weight gain!  This change in appearance made Rob hide from the public's eye and his family's eye as well.  He started to miss a lot of important family events, including one of the biggest, Kanye and Kim's wedding day.  He narrated that he realized he didn't want to attend the wedding when he was fitting his suit in Paris.  He didn't feel comfortable, and mentioned he weighed more than 300 lbs at that time, so he decided to just not go.
With his supportive mom and sisters, an intervention from them was bound to happen, and they did just that.  They tried to have Rob enter a rehab or any other treatment center for the depression he was going through because of his weight.  His mom, Kris Jenner, said on an episode of Keeping Up with the Kardashians that she cries herself to sleep just thinking about what Rob is going through, and that her heart's breaking.  Rob declined all the efforts his family made to help him, specifying he did not believe in rehab or therapy.
The Event That Led to Realization
Living reclusively continued for Rob, until December 2015.  He was rushed in the hospital for not feeling well, and doctors diagnosed him with diabetes.  His sister Khloe Kardashian, hoped what happened to him would open his eyes and 'shake him up a bit'.  And it did.  Rob opened up recently about his depression and other struggles he went through because of his weight gain.  He sounded like he's in a good place now, especially when he mentioned he will never go back to his old self again and that he now wants to see his family every chance he gets.  He also said that does not want to cause his mom more pain.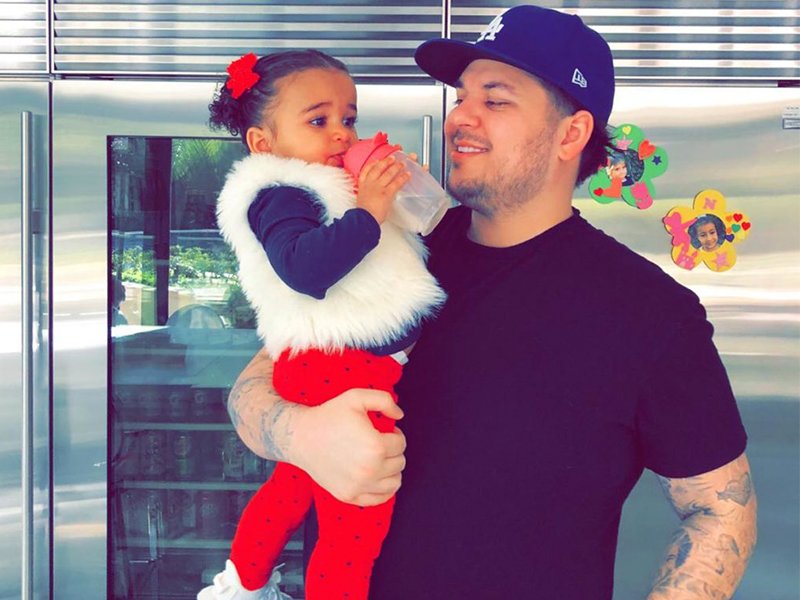 He Will Unveil Something Soon
Rob is probably the only Kardashian family member who does not want to be in the limelight often, but he looks pretty excited to unveil a new look – a healthy, fitter, and happier Rob Kardashian.  He posted a preview photo last March, and his fans couldn't get any more excited, because their idol seems to be losing weight and looking better.  He decided to change to a healthier lifestyle with a better diet and exercise routine.  The main reason he's doing so is probably because of his beautiful baby girl, Dream.