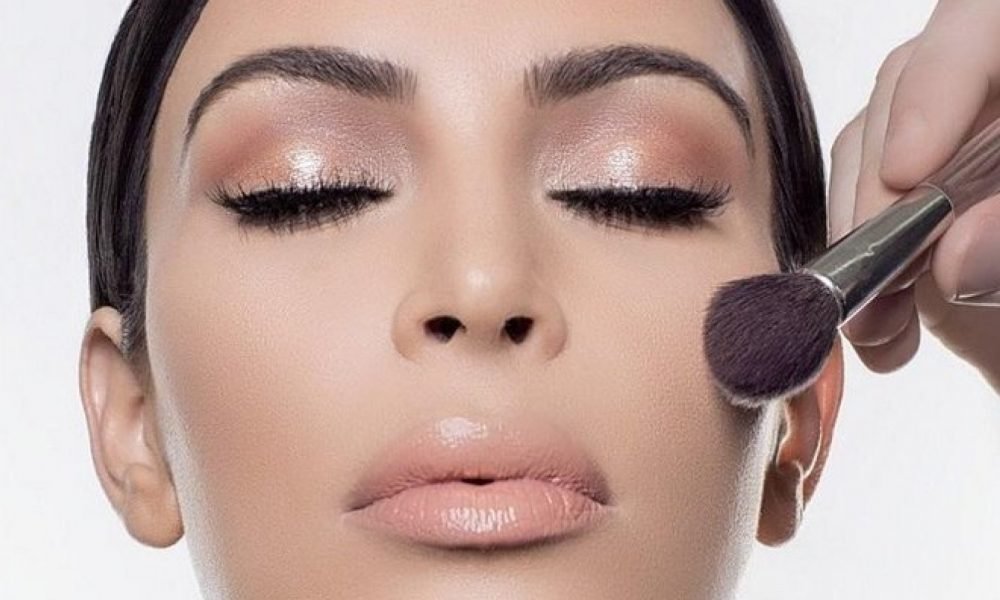 Weird Celebrity Beauty Hacks That Actually Work!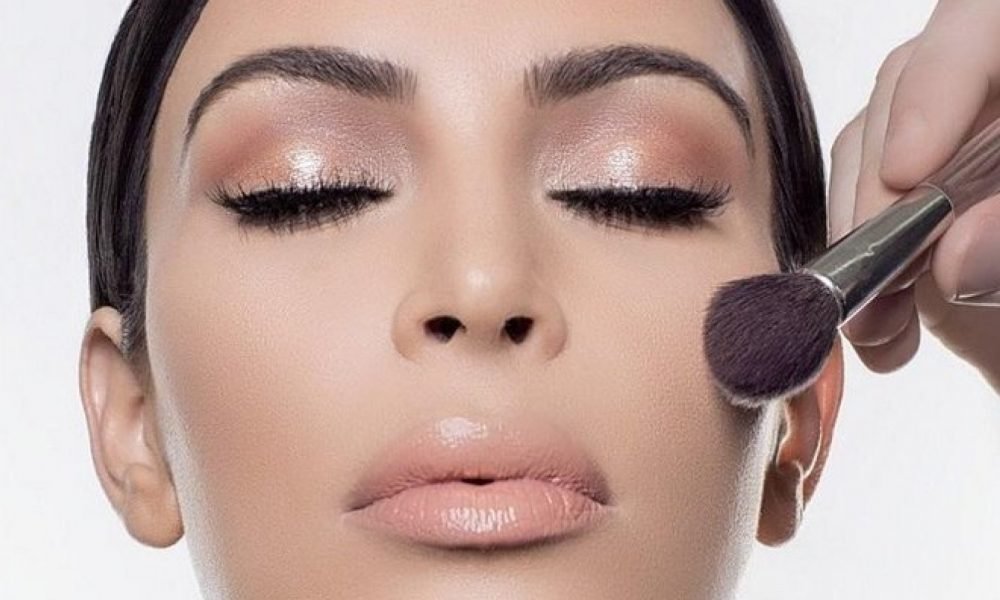 Don't we all love it when our favorite celebs tell us their secrets to looking like a million dollars? The beauty hacks and secrets don't have to cost an arm and a leg and certainly don't involve expensive procedures and treatments… just some simple, and weird, DIY homemade hacks. And we know that you guys love to save some bucks while still looking stunning, so without any further ado, here's how to look red carpet ready in under $10!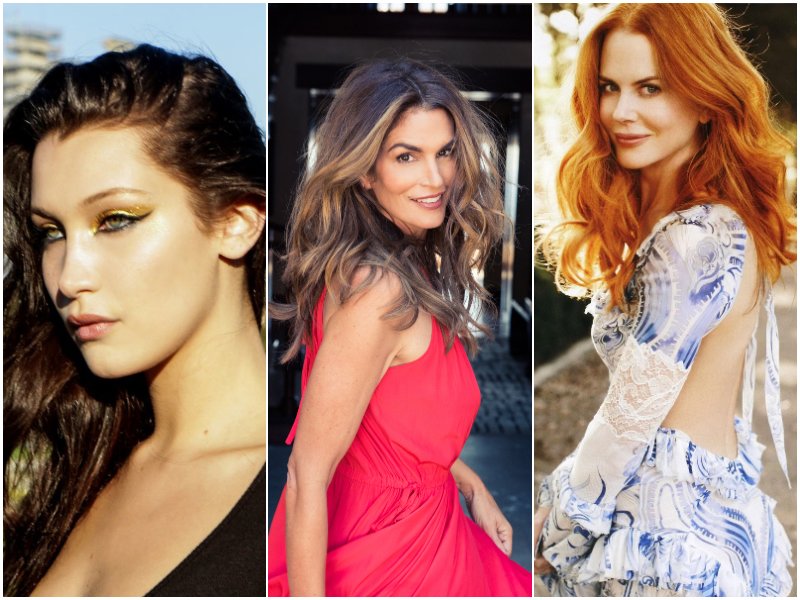 Bella Hadid's Oh-so-flawless Makeup
One of the top supermodels today, Bella picked up this beauty hack in Japan and raves about how it makes foundation flawless. And in involves submerging your face into a bowl of cold water! It may sound crazy, but it works. This technique called Jamsu has you first apply your make up, then bake your face with finishing powder and lastly you have to dunk your face in cold water for 10 seconds. Maybe its witchcraft or just good science, but we trust Bella on with this one!
Cindy Crawford's Heavenly Glow
Another fab supermodel, Cindy Crawford, seems to be going the Cleopatra way by giving herself milk facials regularly. All she does is spritz some mineral water mixed with milk all over her gorgeous face.  She says that the lactic acid in the milk is said to exfoliate dead and dry skin, while instantly moisturizing and brightening your skin. Don't worry, the exfoliation is very gentle.
Nicole Kidman's Striking Hair Color
Actress Nicole Kidman claims that her fierce red mane is a direct result of cleansing it with cranberry juice. This cheap little hack works not only for redheads but brings out red tones for strawberry blondes and brunettes too. You only have to mix a cup of sugar-free cranberry juice with about ¼ cup of water as a final rinse after shampooing your hair.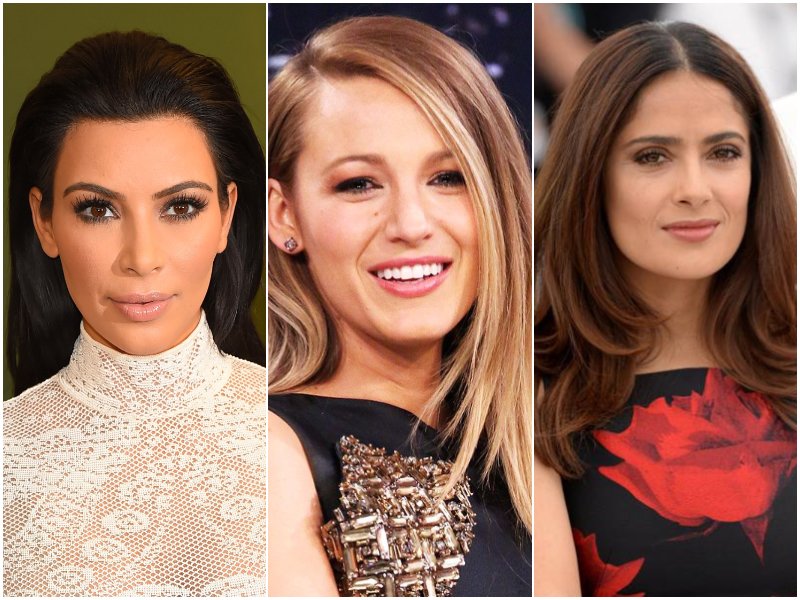 Kim Kardashian's Wrinkle-Free Under-eye area
One would expect that Kim Kardashian's secret to bright undereyes are her concealer kits, but it isn't. It's actually a hemorrhoid cream called Preparation H which costs all of $6. Kim's makeup artist says that it tightens up the undereye area and reduces appearance of wrinkles, apart from reducing redness and gets rid of any puffiness too. Just don't use the cream everyday as it will dry your skin out. Also, it's got a weird smell, but nothing that is too overwhelming.
Salma Hayek & Blake Lively's Bouncy Locks
Actresses Salma and Blake, both have revealed they make use of their favorite condiment as a hair mask. That's right, condiments you find in your kitchen are now used as beauty hacks. While Salma uses mayonnaise to lock in moisture and add shine to her hair, Blake uses Tomato Ketchup to color correct her locks if they have a greyish tinge to them. You can apply Mayonnaise or Ketchup directly to your hair, starting from the roots to the tips, and shampoo it all off after 15 minutes.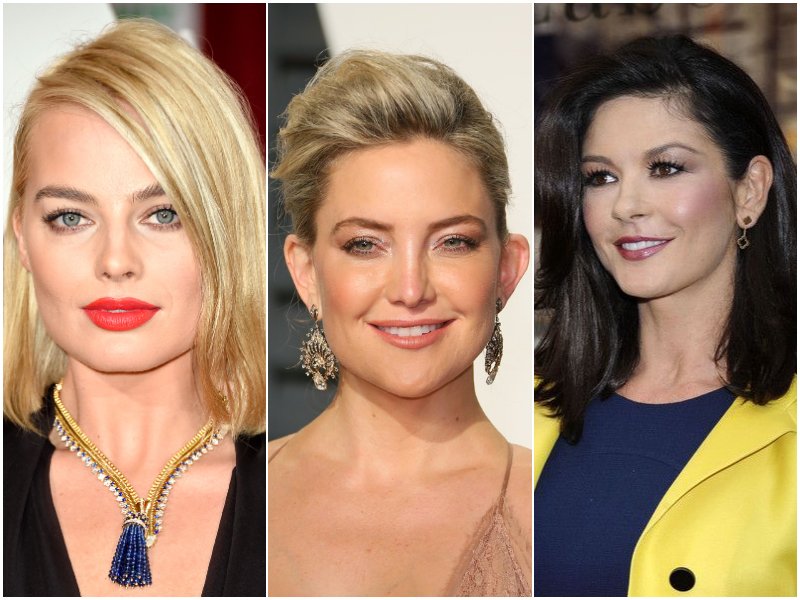 Margot Robbie's Lovely Pout
Australian actress Margot Robbie says that she does not trust lip balms, as they contain several additives such as menthol and phenol, which actually dry her lips out. It true! Some lip balms contain chemicals, which chap instead of healing your lips, thus making sure that you continue to buy more lip balm. So instead of these devious lip balms, Margot prefers using Bepanthen (which is used by breastfeeding mothers), to moisturize her lips and giver her that perfect pout.
Kate Hudson's Stunning Complexion
Kate Hudson feels that giving yourself icy facial is beneficial for your skin and it imparts a beautiful glow to one's complexion. It may sound a little extreme, but the icy water reduces puffiness, tightens pores and revives your skin, all in an instant. And it's so simple to do! Just put some ice into a big bowl with water and dunk your face in for 30 seconds. It might sound painful and unnecessary but the feeling of having refreshed skin is well worth the effort! Give it a try, won't you?
Catherine Zeta-Jones' Shiny Mane
So we know that champagne showers are very good for our hair, good… but expensive! A cheaper alternative to this would be a beer pour, as even Catherine Zeta Jones follows this as part for her beauty regime. Apparently, after the beer dries out of your hair, the residue of hops and barley gives hair more body and volume. All that's to be done is pour the beer over your hair, covering root to tip and then wash it off with shampoo about 15-20 minutes later.
So now that you know what beauty hacks these gorgeous ladies follow, which one will you try today? They may be weird, but they definitely work…