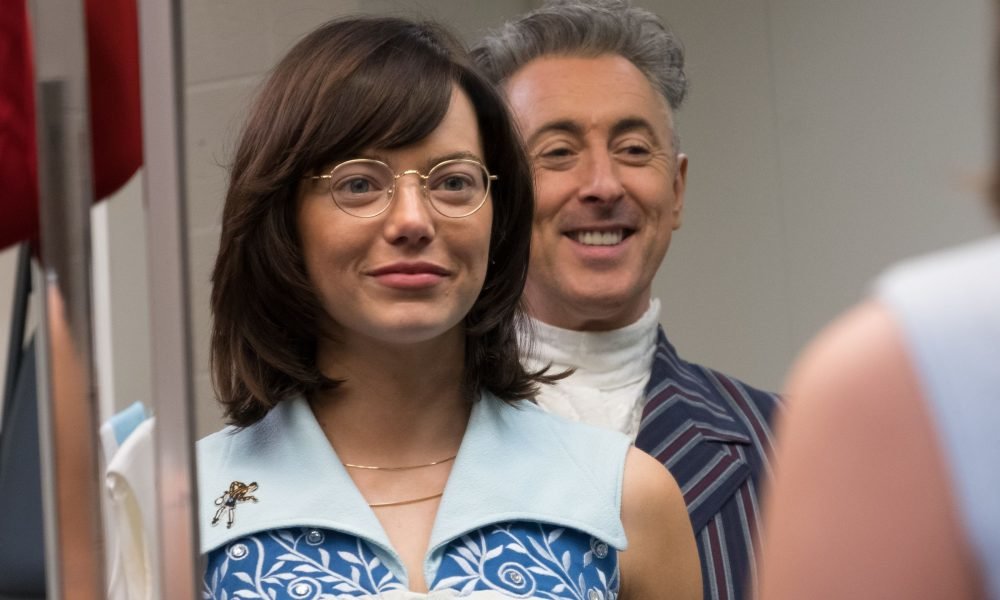 How Emma Stone Got Her Body Ready to Play Billie Jean King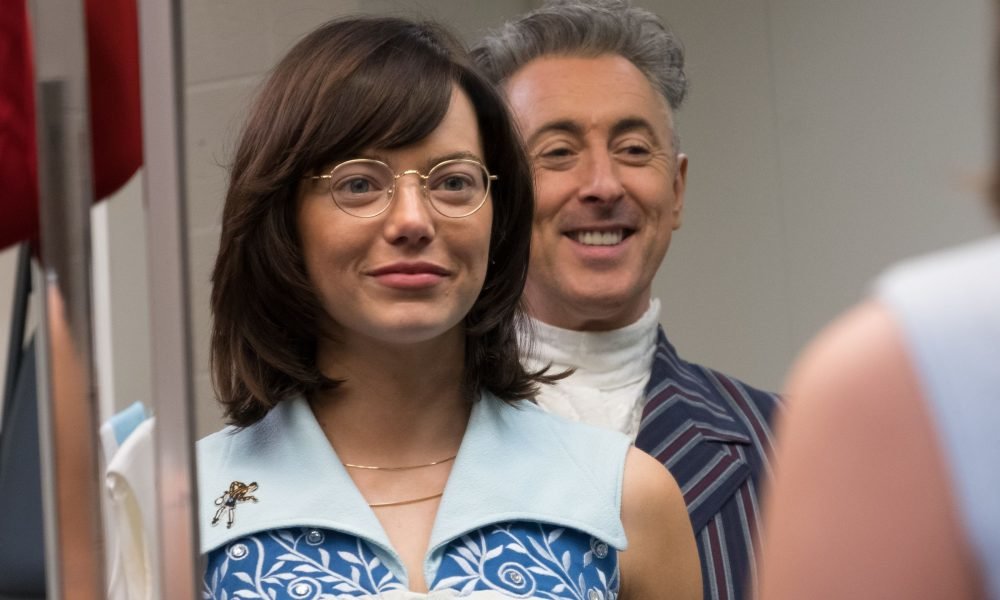 Emma Stone is proving everyone she also has the ability to transform her body to whatever her role calls for.  She is proving to be a champion, just like the role she is about to play on the big screen, Billie Jean King, in the upcoming film Battle of the Sexes.  But instead of being a champion in tennis, the actress is a champion instead to her trainer, Jason Walsh, as she proved she can do strength training with the petite body that she has.
Just months ago we have seen Emma dancing with Ryan Gosling in the big screen in that lovely yellow dress, looking lithe as a dancer should.  As it turns out, Walsh was also the one who helped Emma get in shape for her role as Mia in La La Land, and started training just three months after she was finished filming the said film.
WHO IS BILLIE JEAN KING
For those of you who know Emma Stone probably do not know who Billie Jean King is.  Let us introduce you an icon.  She was born Billie Jean Moffitt to a firefighter father and a homemaker mother and changed her last name to King when she married lawyer, Larry King.  Billie Jean King is a tennis champion who has won six Wimbledon singles championships and four U.S. Open titles. For five straight years, she was ranked as the number 1 female tennis player in the world.  She won over other tennis champs such as Chris Evert, Margaret court, and Martina Navratilova.
However, what Billie Jean King is most famous for is her win over 1939 Wimbledon champion, Bobby Riggs, appropriately called "Battle of the Sexes".  King proved to the world that by winning over a man, female athletes are able to survive situations driven by pressure. Because of all her accomplishments, Life magazine named her one of the "100 Most Important Americans of the 20th Century" in 1990.
MAGIC PROTEIN SHAKE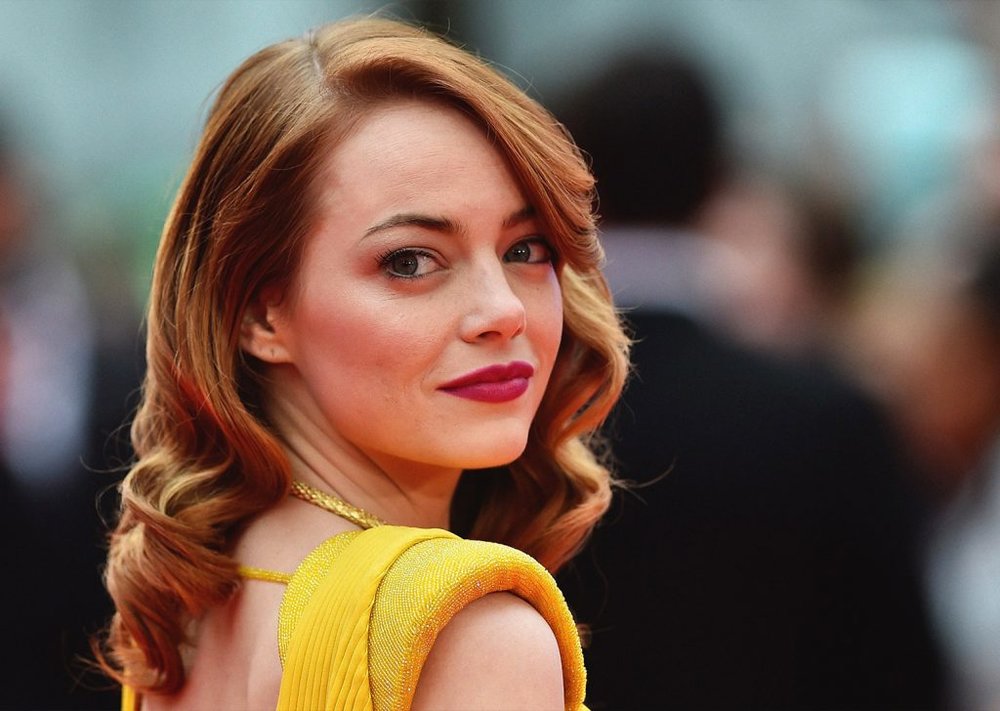 As Emma will be portraying a tennis champion, she needs to transform her body into an athlete's body.  Usually stars transform themselves for roles by losing weight, especially actresses. But in Emma's case, she needed to focus on getting unbelievably strong, which meant she needed to increase her intake of calories – or simply put, eat more. According to Emma's trainer, Walsh, one thing that is important for those who are training to be stronger is that if you do not enough fuel in your body, you will not be able to sustain the training required.  That was the case for Emma, and Walsh did not want to provide to Emma, a prescription to help her gain.  The trainer's solution for this was to make Emma drink a high-calorie post-workout shake that is packed with protein and healthy fats.
Walsh said Emma's shake contains these five key ingredients – metabolic Drive protein powder, a handful of spinach, almond milk, Udo's Oil, and HANAH ashwagandha, which is an adaptogen – a healthy trend that's hot this 2018.  Although the shake does not sound very appetising, even to those hardcore shake drinkers. Emma apparently craves to have one after her workout sessions.  Walsh pin-pointed that recovery is important when you aim to become stronger, and protein assists the body in repairing muscles that you spent during workouts.
GAINing 15 LBS OF MUSCLES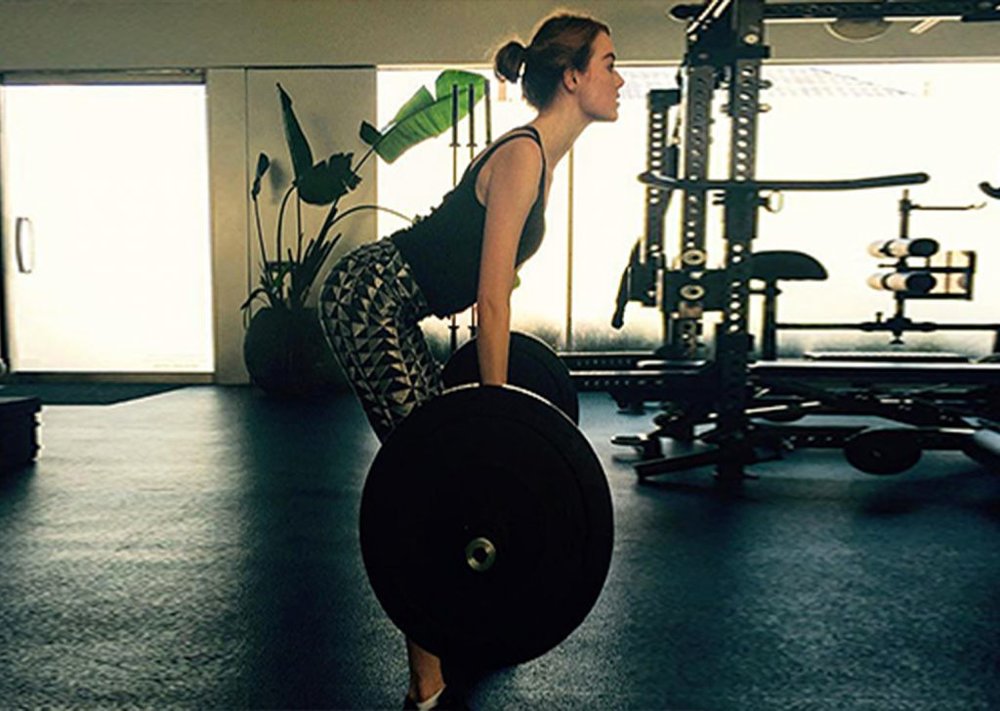 As per Walsh, Emma workout twice a day for five days which was why she gained 15 lbs of lean muscle.  The trainer jokingly said that Emma sort of became like a 'meat head'.
A 200 lb sled push is part of Emma's workout, and even with the actress' petite form, the trainer said it was not torture for her.  According to Walsh, from his experience, people who he worked and still works with, find strength training addictive.
The celebrity trainer said that one way that he trains his client's body to become stronger is by working one side of the body at a time, such as single leg squats.  The single leg factor is known to force more muscle groups to let off to aid you in performing the particular action.  Walsh suggestion to readers who want to become stronger to try doing two set of 10 one leg squats for each leg. Well, if it worked for Emma, it's sure good enough for us!